One way to find a good lawyer or doctor or other professional is to ask people one trusts for recommendations.  Celebrity recommendations are not quite the same thing.  See, for example, LegalZoom's celebrity endorsers, which, as  of Tues. Feb. 24th, 2009, can be found here.  Glenn Beck is one of them.
In addition to endorsing LegalZoom, Mr. Beck offers a variety of products of his own for sale online, including t-shirts, one of which is for "Hate University."  (see below).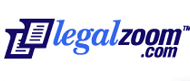 Glenn Beck, The Glenn Beck Program
Glenn Beck is the host of his own news and commentary program on Fox News, as well as the nationally syndicated radio talk show, "The Glenn Beck Program." Mr. Beck's radio program is heard on over 230 stations and is the third highest-rated national radio talk show among adults ages 25 to 54. He has been a LegalZoom endorser since January 2006.
________________________________
Through his online store Mr. Beck offers a variety of items for sale which have at least one thing in common with LegalZoom, namely, his endorsement.  Here is Mr. Beck's ad for one of Mr. Beck's t-shirts.
Hate U Original Logo Tee
You can't actually attend Hate University (we'd never accept someone like you) but you can still buy our stuff. Our "Hate U" classic logo tee let's the world know that you love to hate—and you're not ashamed to admit it! And don't worry; animals were harmed (quite a bit!) in the making of this shirt.
ONLY $19.95
Color: Heather Gray
Sizes: S, M, L, XL, XXL($2 additional for XXL)
Material:100% ring-spun cotton
Usually ships within 7-10 business days