Several partners in a prominent personal injury firm are rumored to be the owners of a company that is close to purchasing an ambulance company.
A lawyer who writes about the future of the legal profession, but who requested anonymity, said law firms are continually looking for ways to attract new business, to operate more efficiently and to provide more distinctive customer service. She declined, however, to speculate on the advertising and evidence gathering possibilities of personal injury lawyers owning an ambulance service.  See below: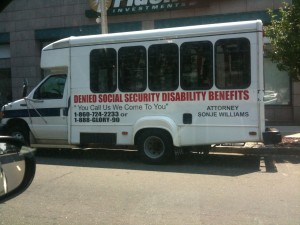 Note:  Some of the above is, in all likelihood, pure fiction.